I occasionally use my sewing time to make things for the husband instead of myself. Which, don't get me wrong, I'm really happy about. When we were younger, he had no interest in fashion and would buy clothing based on whether they fulfilled two or more of the below criteria:
The clothing is black
The clothing is blue
If it is a top, then it is at least two sizes too big
I don't know what it was about the tops – why he had to buy them so oversized. The bin-liner look wasn't helped by the fact that he's not so tall (5'5) and has a slim frame. It took me years to get him to stop buying tops in a size medium, and I slowly but surely drip fed him the notion of 'fitted' clothes and we progressed down to buying tops in the size small/XS that he needed. Whoop whoop, high-five to me. Then I began to work on injecting a bit of colour.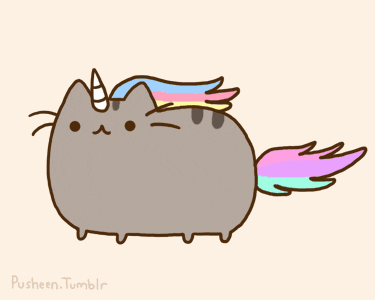 If you've seen my Instagram feed, or my hair, or experienced a handful of my other blog posts, you'll know that I love colour. And really crazy prints. So ill-fitting plain blue or black clothing just ain't gonna fly in my household. Like a mother trying to sneak vegetables into a child's meal, ever so slowly I suggested things that had just a smidge more colour in them.
We've come a long way. Colour now features in a lot of his clothing, and 100% of items are the correct size. He's now as enthusiastic about me making cool and awesome clothing for him as he is for me making it for myself. Trouble is, that makes my 'to-do' list twice as long…  but it means I get to buy twice as much fabric so I'm not complaining 🙂 And some of the fabrics he chooses, I never would have chosen for myself, so I get to work with a really wide range of stuff.
This shirt you see here is my trusty Vogue V8759, which is the same pattern as my 'Asia Calling' shirt . I've made adjustments to the (long) sleeve width and length so they are a perfect fit for him, and I've even backed the tissue paper with iron-on interfacing so that they can be re-used again and again.
The husband's height and his slim frame makes shirts a particularly difficult item to buy ready-to-wear – they will *always* be too long in the body (which could be remedied by tucking the shirt in, but you don't always want to do that) and sleeves will always be both too long – causing wrinkles at the forearm where all the excess fabric bunches up – and much too wide. So wide that he can almost get both of his arms in one sleeve. I mean come on, who do they make these shirts for – people who bench press 400lbs in their lunch break every day? Pffff.
This is why I spent a lot of time adjusting the Vogue pattern to get the fit just right – I can reuse it again and again and know that it'll turn out alright. But now the dear husband has thrown a spanner in the works and asked for a long sleeve shirt with contrast collar, cuffs and placket – this pattern doesn't have the style of placket that you can make separately in a contrasting fabric… so I need to get to work on that. Another day.
This shirt is view A of Vogue 8759, in size 34, with short sleeves and regular pointed collar. The fabric used for the body of this shirt is Bye Bye Birdie by Atelier Brunette; it's a cotton cambric fabric, which falls somewhere between voile and lawn. It's very lightweight and slightly sheer if you hold it up to the light. It has small white origami birds all over it, and it also available in navy, mustard and terracotta.
I bought a skin of red leather from Pittards for the collar. If you've never bought leather before, you might be a little bit surprised (or not, when you think about it) to find that you purchase leather by the skin as opposed to by the metre.  Because of its natural source, you don't get rolls or bolts of genuine leather (and if it's on a roll and being sold as leather, IT'S NOT). Also this might sound obvious, but the size of the animal it comes from determines the size of the skin you're going to get. Sheep are smaller than goats, for example, so you'll get a bigger piece of goat's leather than you would sheep leather. This is definitely something to think about when you're contemplating making something from leather – the size of the panels of the finished garment dictates whether you could make it from the leather you're looking at, and with how many joining seams (ever noticed that leather clothes tend to have more seams in them? That's why.) To make a floor-length coat with minimal seams, you're going to need the skin of cow-zilla, which might prove a little tricky to get hold of.
Skins are also 'graded' to reflect the number of natural blemishes in the leather. Skins with a higher grade have a larger 'unblemished' area and will be suitable for cutting larger pieces (eg for a skirt). Lower grade pieces will have more blemishes, and are more suited to smaller cuttings such as this collar, and wallets. Of course you might be making something where the natural blemishes are nice authentic touch, in which case you can buy the cheapest grade and save yourself some dollar (because BOY is leather expensive).
Actually sewing the leather, ie completing the process of getting the fabric through the machine and successfully making stitches, can prove to be a little tricky. Some of the trouble starts before you even get the fabric anywhere near the machine. A needle going through the leather will leave a permanent hole – this means two things:
You can't use pins. Either do without them, or use clips.
There are no second chances. You can't unpick anything, because it will leave a row of holes. There is no self-healing like with woven fabrics or knits. Go over the same stitching line again, or sew a row of stitches with a too-short stitch length and you run the risk of creating a perforation line and causing the fabric to tear. Not cool when it's on the bum of those leather trousers you so enthusiastically envisioned in your mind.
But don't let this put you off – you can do this. Like a boss.
You'll need to be sure that you won't need to make any fitting adjustments – if you're making a whole garment from leather, it's better to have a trial-run in regular fabric so that you can make any adjustments to the pattern pieces BEFORE you cut into the leather.
Once you're feeling confident enough to begin sewing, there's a few things you can do to make it a little easier. One of the main issues you'll face is the leather sticking to the presser foot – to remedy this, you can first try affixing a small square of scotch tape to the underneath of your regular sewing foot to help the leather glide through. I didn't have too much luck with this, so I called in the heavies and bought a teflon presser foot.
It's basically just a smooth white plastic-looking foot that's coated with teflon to help stop things sticking to it. You also need to buy the correct needles (look for ones that say 'leather' on the packet) and consider using a longer stitch length to prevent an afore-mentioned 'perforation line' transforming itself into a full-blown tear. Heavier thread will help too. I'd also recommend that after you fiddle with anything on your machine – stitch length, type of stitch, tension – you practice on a scrap piece of leather to check everything is A-OK and you're happy with how it's set up. As I said earlier, if your tension is out or your stitches are a little too short, you ain't unpicking it. 'Measure twice, cut once' so they say. (or in this case, JUST TEST IT AND BE SURE).
I've sewn from this shirt pattern a few times now so I knew what I was doing with the collar, the tricky bit was the topstitching. Mine is far from perfect, the parts where the collar was slightly thicker went through the feed dogs a little slower and so my stitches are not an even length all the way around. But hey, it was my first go at leather and it's not quite a complete shambles, so I can live with it.
The under collar of the shirt is cut from the cotton fabric, rather than the leather – I thought that two layers of leather would be a little too thick and might prevent the collar from laying flat, so rather than risk it (and destroy two pieces of leather in the process and have to cut a third) I played it safe. I won.
I lined the yoke with some Alexander Henry 'Zen Charmer' fabric that I had left over from previous projects – because, awesomeness. The quilting cotton is a little heavier than the cambric fabric the shirt is made from, but it doesn't affect the finished look of the garment.
You might be wondering how I go about washing this shirt… well, the leather has been through the wash several times now and it's still fine. The story might be a bit different if it was a suede collar – I don't think that would hold up too well in water (we've all been there with suede shoes and a British downpour, amiright?) I've got a RTW shirt that has a suede collar, but the collar is detachable so you don't put it through the wash. This leather one is just fine – I don't iron it though, I iron it on the reverse with a cool setting. I suspect if you put a properly hot iron onto the leather you'd be left with a nice burn mark, much like you would if you decided to iron your hand.
Just a side note on washing leather – I wash my new fabrics religiously before sewing with them, but didn't wash this leather. It just didn't occur to me to do this, because it's not what I think of as a 'traditional' material. I should have washed it, because the red dye has bled a little bit and the origami birds that are on the under-collar are now tinged red. It's not too noticeable on this shirt (thankfully) but if you're pairing a bright leather with a light coloured fabric, I would definitely pre-wash the leather because some dye may come out. Or even if you're not, maybe pre-wash it just to be on the safe side. You don't want to spend all that time faffing with scotch tape and clips and having heart palpitations worrying that it'll go wrong just to have your dreams shattered by the washing machine.
The shirt is finished off with red 13mm buttons, because who doesn't like a bit of matchy-matchy?
Now it's getting warmer the short sleeves shirts will be in full production – I already have the fabric for another four! One will be patterned Liberty cotton lawn but three of them will be plain solid colour ones. Usually I prefer sewing with patterned fabric (because that's what I'm drawn to, and let's face it patterns are awesome) but I'm slowly realising that plain tops go better with the patterned bottoms we have – and therefore I really should suck it up and sew some plain tops. Maybe I'll follow the 'drink responsibly' advice of one glass of water in between every alcoholic drink and sew one plain top for every patterned one.
Maybe.
Coming up next week on the blog… my Deer and Doe Chardon skirt in an awesome Alexander Henry city print ? Subscribe below to make sure you don't miss out!
Subscribe to Blog via Email